Welcome!

We know those precious, timeless words that Jesus spoke, recorded in Luke 17:21. Some versions, such as the King James Version, says "...the kingdom of God is within you" whilst others, such as Zondervan's Amplified Bible, take their translations from the Interlinear Greek or Hebraic Bibles, where the words suggest more that "...the kingdom of God is amongst you." The two can suggest something very different, some would argue. But what I realised, as I pondered on it, is that when we receive Father's gift of His Son and choose to yield and hand our lives over to Him, He, Jesus Christ, comes to live ​​​​​in us. So the kingdom of God truely is within every believer. I have had wonderful revelations on this in relation to singing.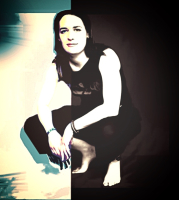 ​ Another scipture that has been particularly poignant is in Genesis, "...in the image of God He made them".  

This scripture has struck me in profound ways at times during my study of vocal pedagogy. One of those examples I'll share with you, is how the voice mechanism does not work as we would imagine! When things work together, we imagine everything to be going in the same direction - like how wheels turn on a car. Well, as we know from Isaiah 55:8, God's way and thoughts are higher than ours, so it could be more likened to wheels within a wheel (Ezekial 1:16), or cogs interlocking with each other that work ​​antagonistically against each other in order for the voice to work. Now that gives us something to think about, regarding the Body of Christ and church fellowship we are a part of, doesn't it?! Except that the lesson to learn here, is about how opposites can learn to get on -and work together- just like the vocal mechanism does.​​

Based in Congleton,

Cheshire.
Available nationwide.

                                                          So, welcome to Kingdom Voice Coaching with Tracey Taylor: A holistic approach to singing.​​​​​​​​​​

On the left hand side, below, you will find information about the vocal tuition I offer, my qualifications and endorsements, songwriting mentoring and musicality workshops that I offer and recording / performing preparation I provide, along with testimonials. On the right (and at the bottom), you will find information on 'Davidic Worship' mentoring, KVC Kids and further testimonials.

   My approach is all about allowing the Kingdom of Heaven within you to be released, so you can know greater freedom. It is also so that Jesus' souls inheritance can be increased - He so richly deserves His Heaven to be spilling at the brims. Every single one of us holds the key to an incredible treasure chest of power - something we only really knew about when we were babies. That treasure chest more often than not becomes suppressed with, for many, the lid closing completely as we get older, becoming fixed in its ways by the time we enter adulthood.

                                                                                                         The time has come to 'enter the kindgom of God like a child'...

                                                                  For God is raising an army of singers, whose sound will ring out and shake the gates of hell!!
                                             

P.s. Don't forget to check out

KVC Kids

! You'll find info on the bottom right hand side :)
Lessons in CCM Style Singing​​​​​​​​​​​​​​​​​​​​​

 
Mentoring in "Davidic" Worship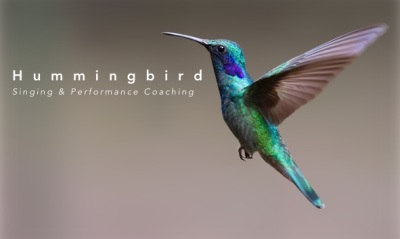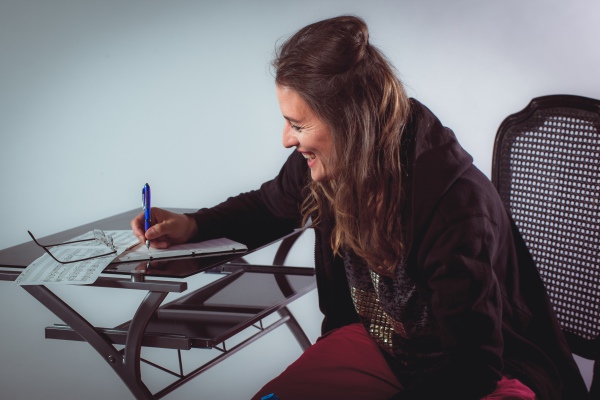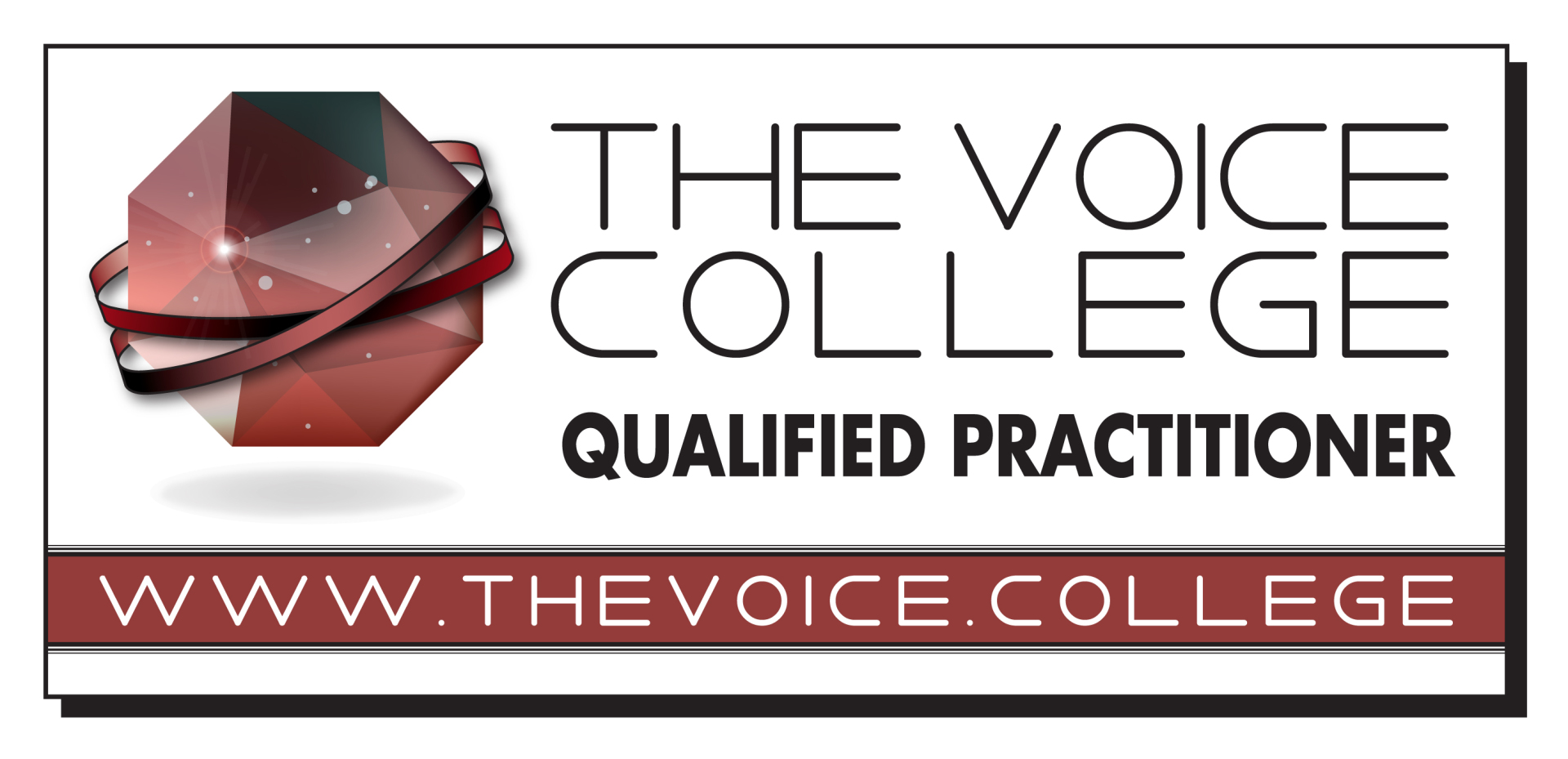 "I warmly recommend Trace to you in her role as coach and mentor. She has a wonderfully open-hearted approach to sharing her skills and insight, displays patience and great encouragement with those she shares."

Would you value...
 Vocal tuition so your voice's true potential can be released and have an impact on all those who hear you, whether you're singing to family members or in an arena?

Learn 'holistic' contemporary style singing with Tracey, an Industry-standard qualified vocal coach. With an upper merit Pdip.TVC awarded through London's prestigious
The Voice College
, you will receive some of the best tuition there is available today. 
Hummingbird Coaching provides one-on-one vocal tuition in the style of CCM (Contemporary Commercial Music) and performance preparation coaching, as well as on-stage performance direction, public speaking & voice projection tuition and group musicality/vocal/songwriting workshops.

Private vocal coaching is available, either at Tracey's studio or online via Skype. The Initial Assessment + Consultation is FREE and is mandatory before having any further course of lessons. Should you decide to take up coaching with Tracey, the cost is £15 per 30 minutes / £30 per hour. A 10% discount is offered on every block booking of 5 lessons paid for, in advance, giving you a saving of £7.50! 

You can contact Tracey by filling out the form at the bottom of this page, sending a message via Skype or on 07540 283796. 


Please Note: 
Children: Children can either undergo the same format as the adults, with their initial assessment meet & greet + Q&A time, or you may wish to discuss your child's needs prior to coming. There is no obligation to book further lessons.
(Tracey holds a DBS allowing her to teach from home and elsewhere.)

*General booking times are between 10a.m. - 2:30pm & 4:30pm - 7pm Monday to Friday (7pm being the last booking). If you are unable to come to Congleton's Hummingbird premises and are not able to undergo an online lesson, if her schedule allows, Tracey will travel out to you at a cost of £5 per 10 mile radious.


Paul Critchley, Presence Worship &
 Worship Pastor at BHOP, Stoke-on-Trent, England.
​​​​​​​​​​​​​​​​​​​​​​​​​Do you have...
a heart to explore worship within song and break out of religious / boundaries of self-consciousness?
Do you want...
to grow in what our Saviour speaks of as "Spirit and Truth worship"? To dance, play and sing as king David did?
Do you lead with... 
a guitar strapped around you?
Do you desire...
to begin leading worship and want someone to be alongside you to help you prepare, encourage, grow in confidence and learn how to tune in to Holy Spirit during your time of leading?
​
If you answered yes to any of the questions above, then I would love to work with you and pass on what The Lord has cultivated in me for over 22 years.

​

Giving a personal offering of worship is more often than not a very different experience to that of leading a body of God's people in worship. If you are a singer with a guitar strapped around you, this can hamper your vocal ability if not held correctly. 
   Having travelled the country on invitations to lead worship in all kinds of denominational churches, my prayer has always been to ask Holy Spirit to show me how to lead His people in each fellowship he has sent me to.
Jesus tells us, through His conversation with the woman at the well, that our Father desires us to enter ever deeper into the kind of worship that pleases Him and that we will get the most out of. Worship Jesus speaks of being 'In spirit and in truth' (John ch 4v 24).
It is the job of any worship leader to make sure that we are listening to, and hearing, Holy Spirit's voice and how He knows best to lead His flock into our Father's throne room. It takes preparation of heart and soul before even entering the tent of meeting. We are there to serve Jesus, give him thanks and partner with Holy Spirit as He leads our brothers and sisters, through us, in a time of worship that is a pleasing offering to our Father. This in turn releases encounter: His fragrant presence and release of His miracles as an atmosphere of faith is created and cultivated...
If you want to find out more about one-to-one sessions or group & band workshops Tracey offers, please fill out the contact form below in the first instance, describing your needs.
**
Tracey is also able to teach guitar. Please get in touch if you would value this service**
This also includes membership of: The Royal Society of Arts, The Chartered College of Teaching, The Musicians' Union, AoToS 
and more.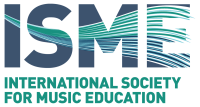 Songwriting Mentoring​​​​ and Musicality Workshops

Do you need...
help getting started with song-writing? Would you like someone to point you in the right direction? Do you want to write songs from your heart to our Father? To Jesus? To Holy Spirit?

Tracey is available to work with you on a one-to-one, or group workshop basis, to give you some tools, ideas and inspiration to help spark off your imagination to get you off the starting block. Or perhaps you want someone to give you a critique of a song you have already created, or you need help with a specfic section of a song. Whatever your needs, please contact KVC.


Do you want...
to improve your rhythmic and general musicality skills? On a one-to-one or group workshop setting, Tracey can help develop, through the aid of fun games and exercises that involve movement and vocalisation, concepts of beat; measure; sound analysis; response; co-ordination; patterns; ear training; and much more. 
​

Send your enquiry by filling out the details in the contact box below, and KVC will get back to you a.s.a.p.

In my role as Mentor to musicians applying for the U.S. leg of the Extreme Tour this year, 
Jerry Bryant of A.C.T. International,
the organisation who oversees the mentoring process will be posting a review shortly. The role requires a great deal of listening and sensitivity as well as imparting knowledge and experience to help the artist move forward in their sense of calling.
Recording & performance preparation​​​​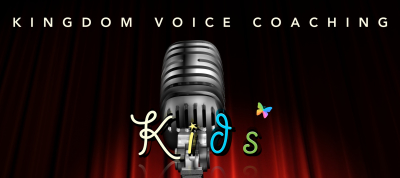 Are you preparing...

To head in to the recording studio or for a big performance?
As an artist under the name of Trace Taylor, Trace  has a wealth of experience spanning over 10 years, within the recording and performing fields. Here are a couple of testimonials:
Says
Shaun Lowe
, Sony award winning producer at
Prism Studios,
Stoke-on-Trent:
"For me, as a producer, it's so refreshing working with an artist like Trace Taylor; Trace knows exactly what she requires. Working on her It Is Finished album (2015) was a very refreshing project in terms of engineering... It's an album where, when you listen to it in its entirety, time seems to go very fast -which is a sign of good song arrangements and a good album structure."
​
​
KVC Kids...
COMING SOON!
​

It is proven that music and singing helps in a childs general education and well-being!
KVC Kids offers that essential extra, by approaching the gift of singing and musicality from a God-given perspective.

 KVC is privileged to welcome Moureen Elsey to the team, who will be helping to lead KVC Kids.
Moureen has an extensive teaching background in early years, KS1 and KS2 and is a keen singer undergoing training at Hummingbird Coaching.
She is married with three children and they all attend New Life Church, in Congleton.
KVC Kids will be presented in a group workshop type way and will cater for two groups initially: The 0-5's

Please keep checking back here for updates!
For further information, or to register your interest, please fill out the contact form below.
​​​Says ​​​​​​​​​
Ted Bruun
, founder of the U.S.A and international tour 
The Extreme Tour
:
​   
"Tracey Taylor is a talented and accomplished musician. Having toured with her, seeing first hand her artistic excellence and passionate performances capture audiences attention at each event, I am convinced she would make an excellent vocal coach for any aspiring artist. I strongly recommend her!"
Trace has been invited to Nashville over the past two years to contribute at the annual tour's "Objective" conference, both as critique to auditioning bands and within a mentoring capacity.
​
​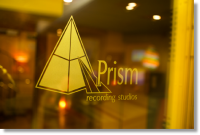 As a Sony award-winning, state of the art recording studio and producer, Shaun Lowe and Prism Studios is by far the best I would recommend to work with for all of your recording needs. Visit http://prismstudios.co.uk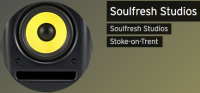 Soulfresh is a small digital studio in Stoke-on-Trent, ideal for DJ's, electronic producers, solo artists, MC's, poets & singers. For more info and a friendly service, call / text Mark on: 07867 800099
"People have got to know that Trace is more than about music"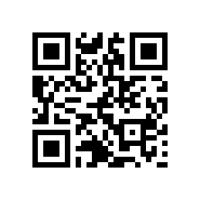 Follow on Facebook for events, photos and more!
~ Kevin Prosch, worldwide worship leader from the U.S
. 
& producer of Christian music artists under "Third Ear Music".
Tracey is a wife to drummer Ween. Together they live in Cheshire and have two sons, Luke and Jacob. Known as singer-songwriter, speaker and Christian worship leader ​​​​​Trace Taylor, her skill-set has taken her throughout the United Kingdom, into Europe and America within the last few years. She is described as a creative and inspirational songwriter and an acclaimed performer.
For more of an overview of her artistry, please visit http://TraceTaylor.eu

When Trace is not recording or working, she likes to write, study the Bible, paint and scoot. Yes, scoot. She particularly likes scooting to school side-by-side with her son Jacob. What fun!

With her family, they attend the Beacon House Of Prayer in Stoke-on-Trent.